OFFICE PHONE: 702-518-0552
---
NOTE: An agent can only contact you by email or phone to discuss Medicare Part C Advantage plans, Medicare Part D Prescription Drug plans, and Medicare Supplement (Medigap) products when you have given permission to call or contact you. By clicking "send" on this contact form you agree that you are giving an agent permission. (PTC)
---

Linda A. Bell, Licensed, Independent Insurance Agent/Broker
My interests include writing, photography, and digital painting. My books, Real Words for Writers, Real Words for Songwriters, Medicare Insurance Deck™ Companion, and my series of iHeart Journals are available on Amazon. To learn more about me, visit my blog on BellCreativeStudio.com.
---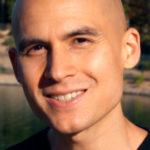 Ryan Bell, Licensed, Independent Insurance Agent/Broker
My interests include web development, science & technology, and health/nutrition. Follow me on Twitter.
---